Peyton trying to CRAWL!!
Guess who is trying to crawl!!! She looks like she is head banging to a song. Its quite entertaining!
Pey is really good at crawling in circles and going backwards. She gets really frustrated sometimes when she can't go forward. I bet in 2 weeks she will be going forward.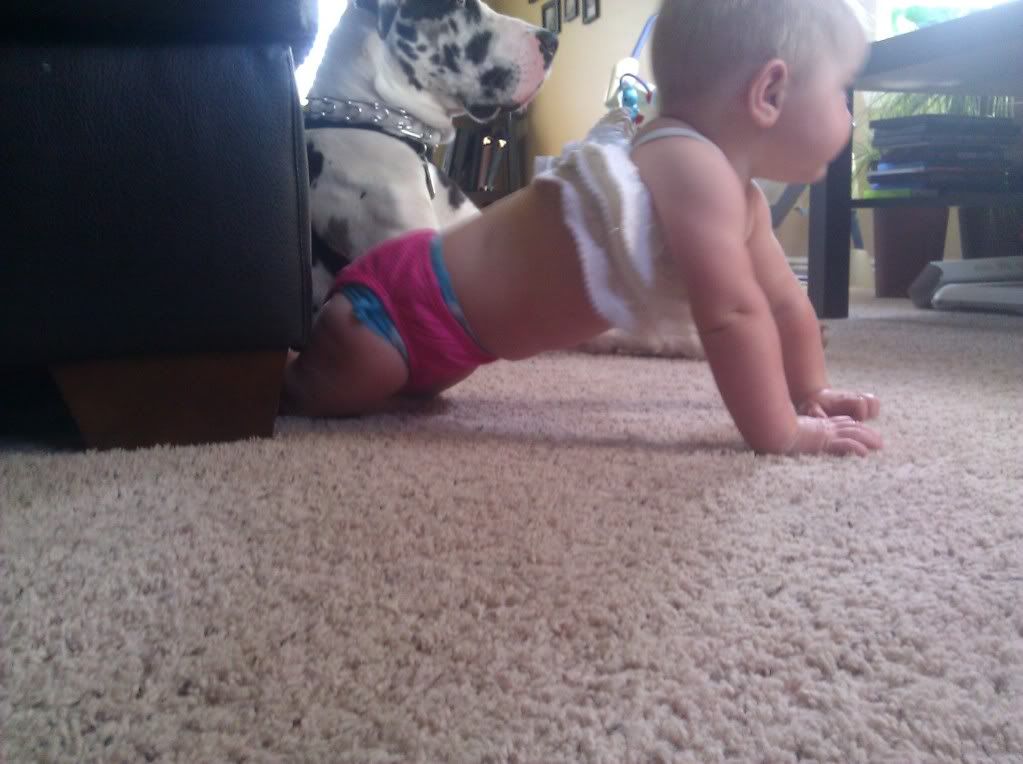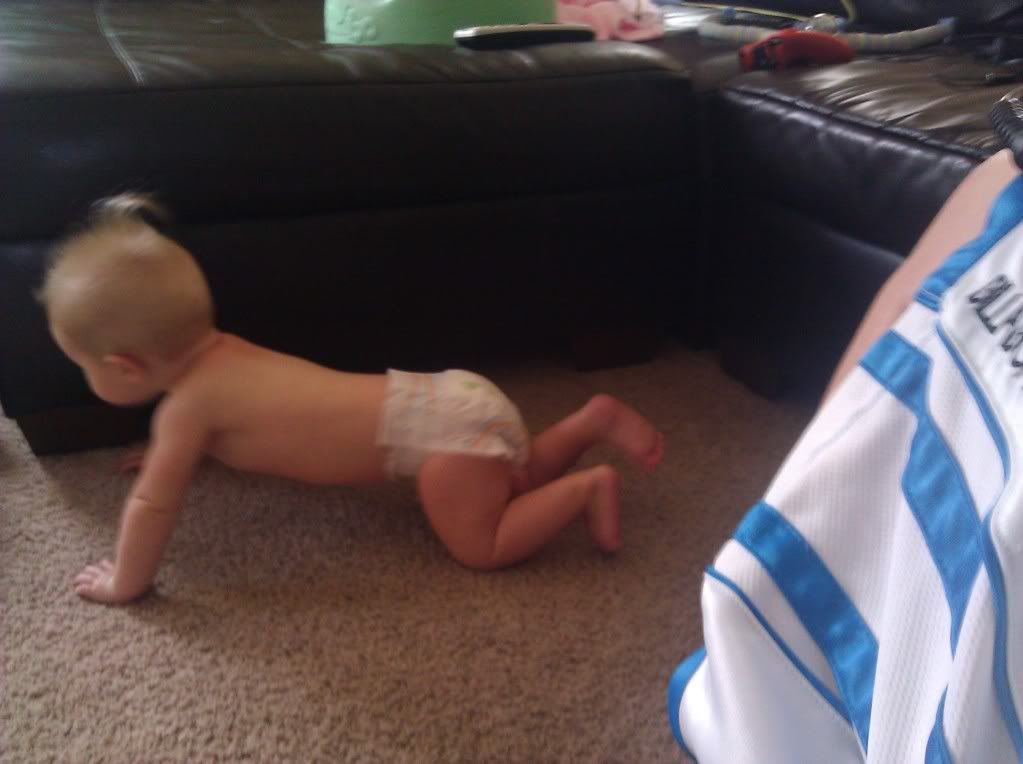 Trying to crawl on our bed, she gets stuck in this yoga downward dog pose. It makes me laugh. Her little bum just up in the air.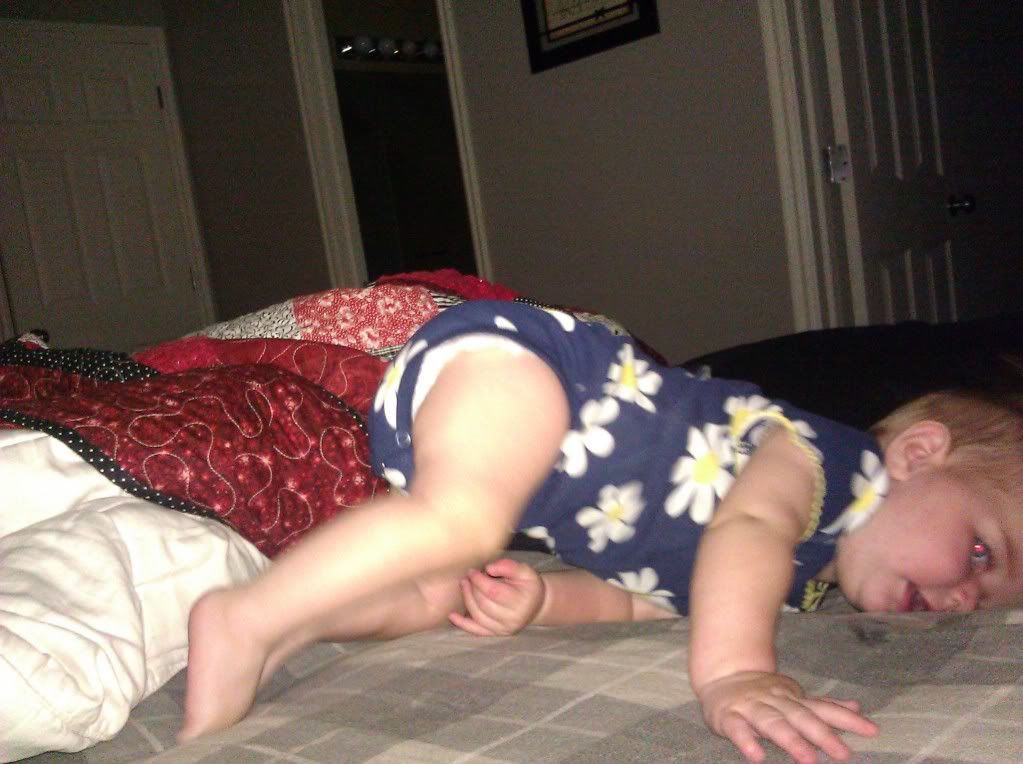 In the video she torments Kilo and laughs a lot. The last few seconds she springs forward, she does this after a while of rocking. ENJOY!